Raycast Extension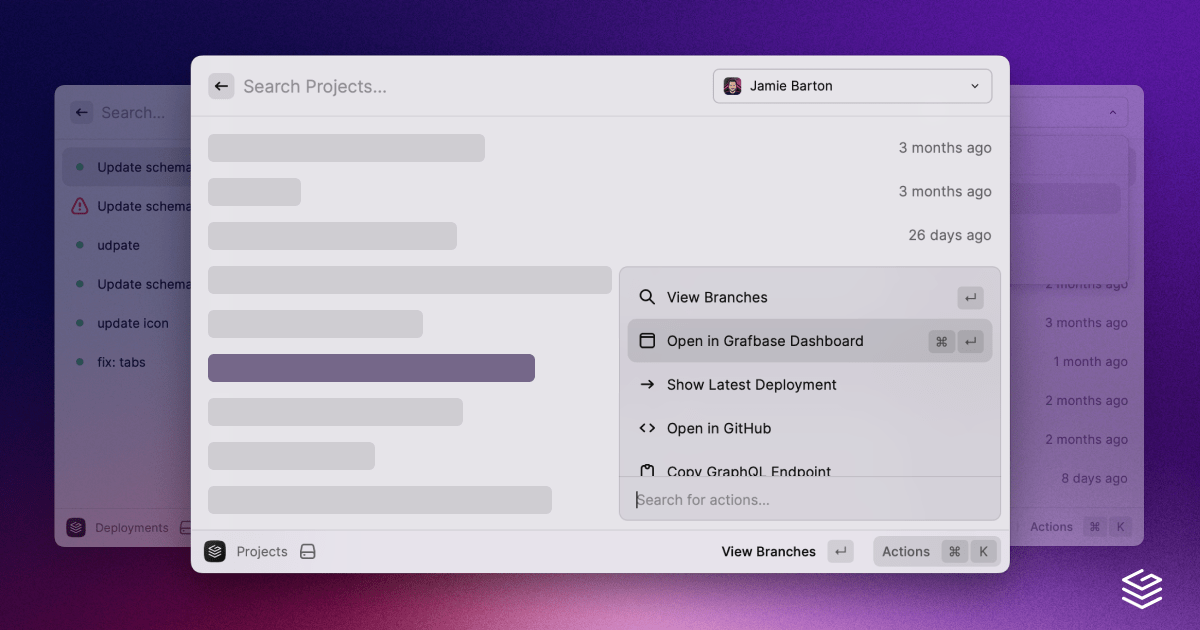 Explore your Grafbase projects, branches, deployments, and commit history using Raycast.
This extension allows developers to:
View projects for personal accounts and organizations
View deployment history per branch and monitor the current status
Quickly access the schema and playground
You can install the Grafbase Raycast Extension directly from the Raycast Store.

You will need a valid Access Token that you will need to pass to the Raycast extension settings when installing.
The Grafbase Raycast Extension is open source and maintained by Grafbase. Join us on Discord to discuss any bugs or improvements.